Welding
Protofab Engineering offers full welding and fabrication services.  We are experienced with welding aluminum, steel, stainless steel, and titanium.  We can take simple or large complex projects from start to finish, delivering a product that is complete; saving you time spent on managing multiple vendors.  We take care of the sawing, machining, welding/fabricating, inspecting, paint preparation, painting and fitting up or assembling the product, all before it is delivered to you.
QUALIFICATIONS
Our welders have successfully completed qualification tests and have been issued a certification for the following welding types:
Steel
≈D1.1 Structural Regular Mig, All Group 1 & 2 Steels as well as the M1 #'s in AWS B2.1 Table C1, 1/8"-Unlimited
≈D1.1 Mig Pulse Weld, 1/8" -Unlimited
≈D17.1 Tig Weld, All B2.1 M1 & G #'s per Table C1, 1/32"-1"
Stainless Steel
≈D17.1 Tig Weld, ASTM A790, Groove and Fillet .1"-.6"
Titanium
≈D17.1 Tig Weld, Material Groups VI, Groove and Fillet 1/8"-.752"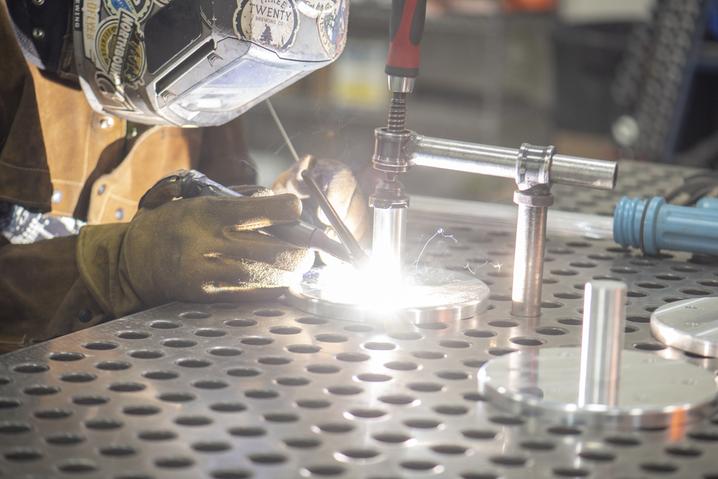 CAPABILITES
With a full CNC or Manual machine shop available.  We are able to do pre-machining of components, or post-machining of completed weldments if tighter tolerances are needed.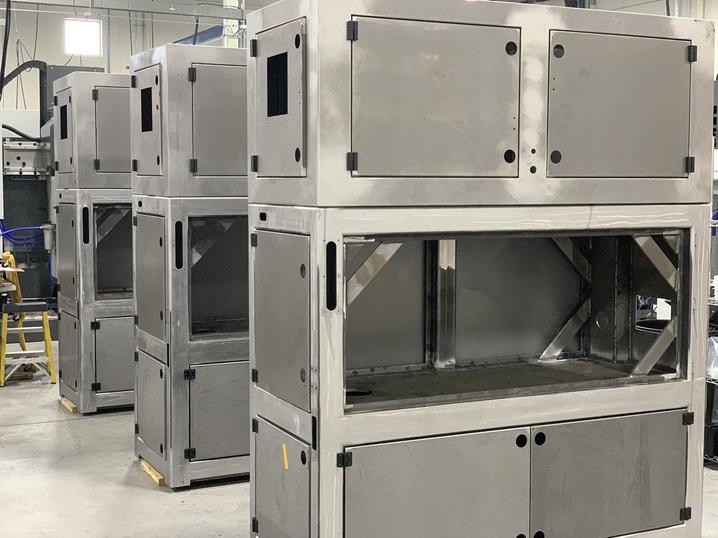 EQUIPMENT
We have a full assortment of calibrated welding equipment and the ability to do in-house Die Penetrant and Mag Particle testing to inspect the quality of our welds.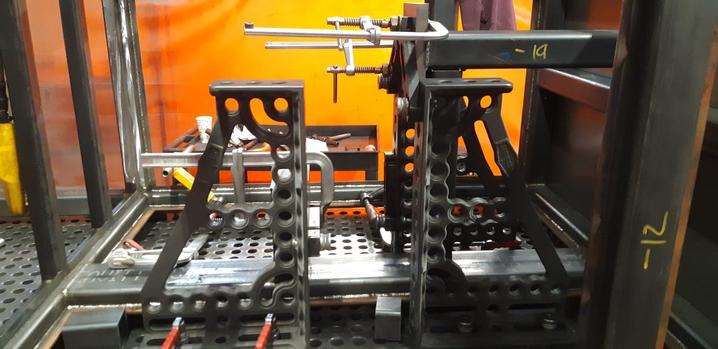 FACILITIES
Utilizing BLUCO 3D Precision Welding Tables and Precision Modular Fixturing, we are able to accurately lay out your project to meet your print requirements. We also have a 2000lb overhead crane spanning the full length of our welding department, we are able to safely maneuver your weldments as needed.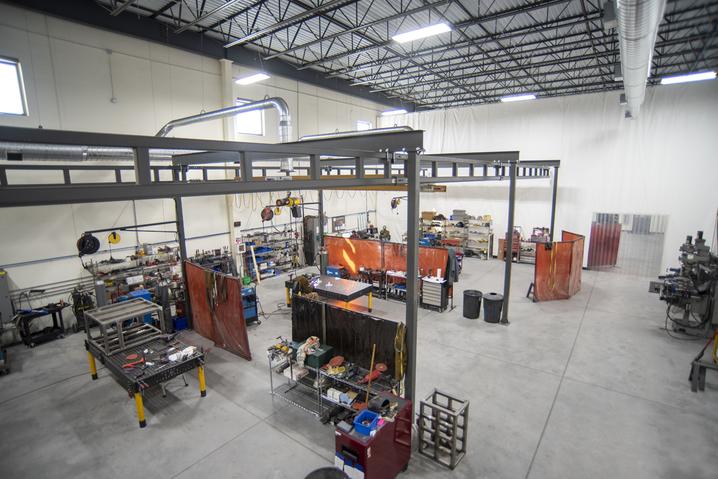 ISO 9001:2015 certified
DDTC Registered
ITAR Compliant
JCP Registered
Sam.gov Registered