Electrical Assembly
Electrical assembly is a key component in building automated equipment and fixturing.  Regardless if your needs are only a couple of sensors providing outputs to full PLC/HMI systems we can provide what you need.  Our staff has experience in:
Programming PLC's & HMI's
Fanuc Robotics
Panel Layout and Builds
Laser Systems
Photo eyes & Proximity sensors
Pressure & Vacuum switches
Motors & drive systems
Conveyors
With providing both Mechanical Assembly and Electrical Assembly, we are able to offer turnkey solutions for whatever your company needs are.
CAPABILITIES
From projects as basic as a sensing to make sure a part is in a nest, to fully automated assembly systems, we have the background to help make your project a reality.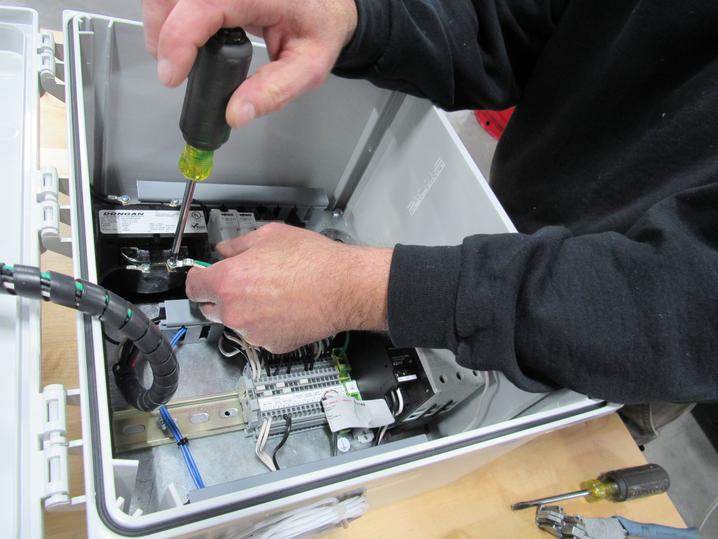 PROJECT MANAGEMENT
Whether your needing build to print or a Design and Build project, our project managers will keep your project on track to provide you with successful results.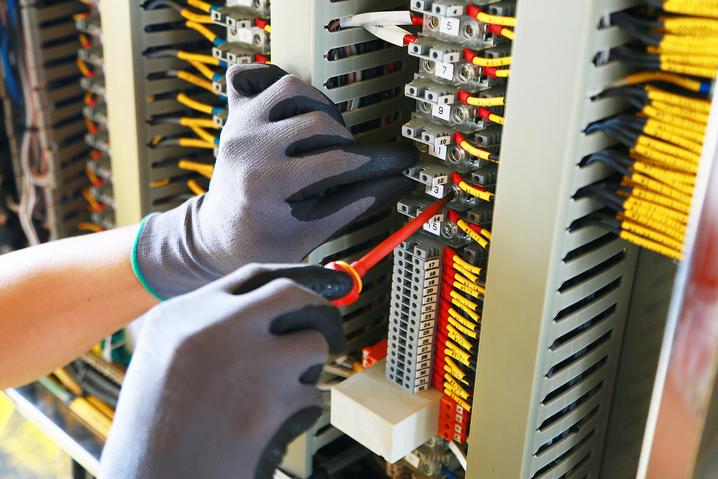 STANDARDS
We are able to conform to any industry wiring standard, or if your company has its own set of electrical standards we will build to those.
ACCEPTANCE
With any build, having it work as intended is crucial to the success of the project.  We will be available for customer acceptance/runoff of equipment if the project needs it.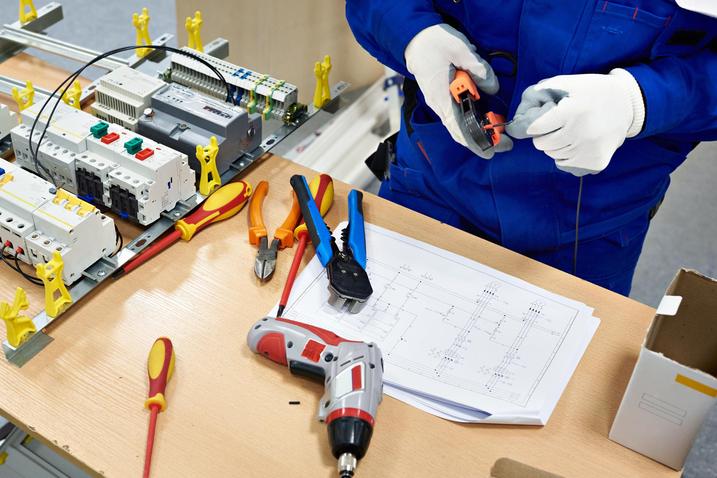 ISO 9001:2015 certified
DDTC Registered
ITAR Compliant
JCP Registered
Sam.gov Registered